Open Positions
B&H Tool Works, Inc. offers a dynamic work environment with a growing, diverse company. We appreciate your interest in joining our team. Our open positions are listed below:
---
OPEN POSITIONS
CNC MILL OPERATOR – 1st or 2nd Shift Position – Experience in Setup and Running Parts Required
MAINTENANCE TECHNICIAN – 1st Shift with Experience Repairing Factory Machinery
PRESS BRAKE OPERATOR – 1st Shift Operator – Lifting and Carrying 50 lbs. and Forklift Experience Required
MANUFACTURING ASSISTANT – 1st Shift Position Assisting in Sheet Metal Processing From Laser Cut Parts
---
JOB APPLICATION:
If you'd like to submit an Application for Employment with B&H Tool Works, please view and download the following pdf and dropoff in person or fax to: (859) 624-2511 for Richmond and/or (606) 256-8031 for Mt. Vernon.
---
EQUAL OPPORTUNITY EMPLOYER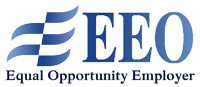 B&H Tool Works, Inc. is proud to be a Drug-Free Workplace and we are an Equal Employment Opportunity (EEO)/ Affirmative Action employer. Applicants will be considered for employment without regards to race, religion, color, sex. National origin, age, marital or veteran status or any other status directed by law. We are an Equal Opportunity Employer.